Casebolt Design Co.
Back to Shop
18x24" Going. Going. Almost Gone.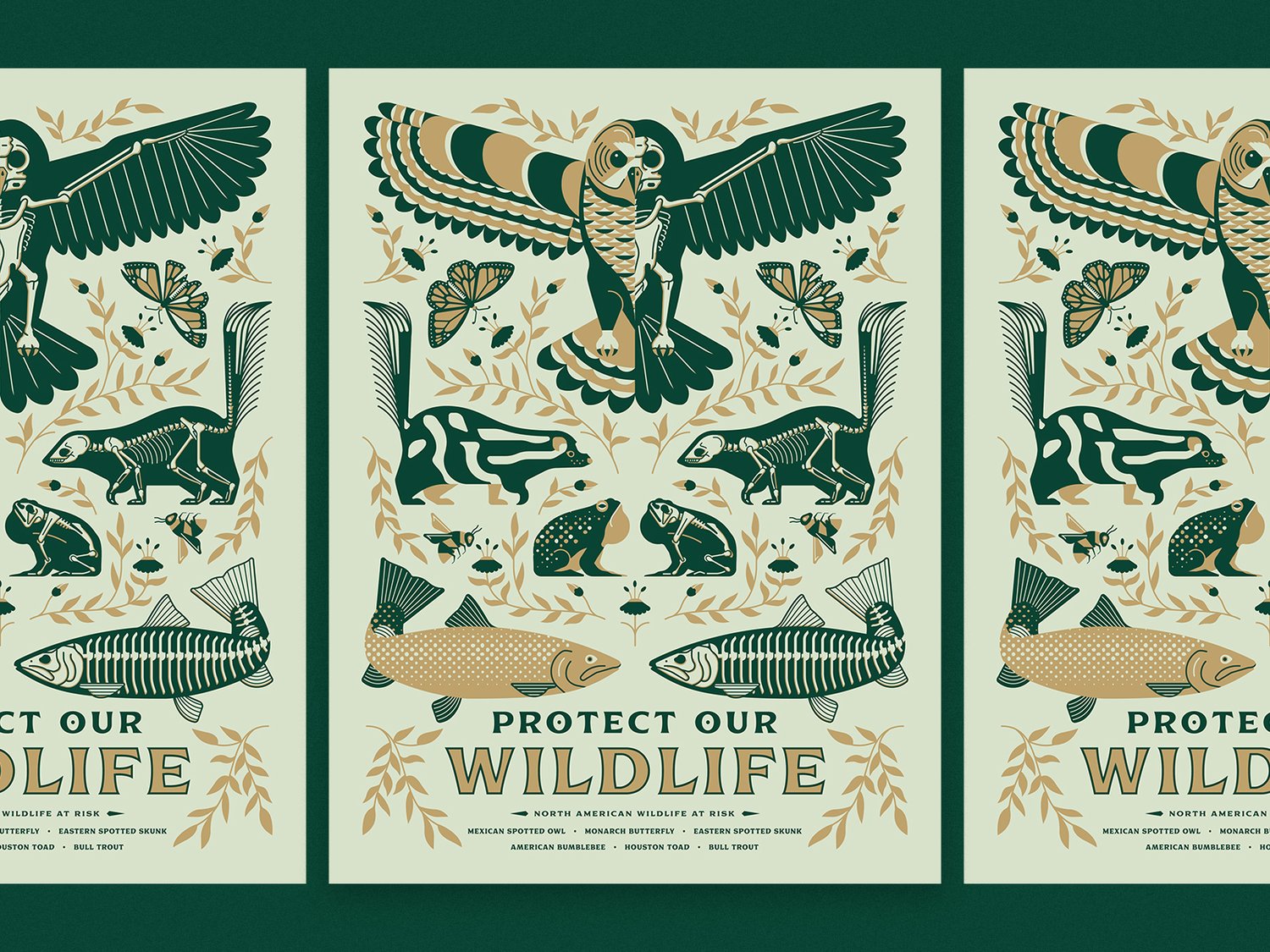 $

20.00
/ Sold out
This poster was created for the 2019 AfterhourATX poster show in Austin. 18x24 screen printed by mama's sauce.
Our land, air, and waterways are under constant threat by human activity, and it's changing the climate. The wildlife around us is in danger and can't speak for themselves, and it's our civic duty to do what's right in protecting these animals for future generations.

This poster highlights the life and death of animals that are considered endangered to most vulnerable living among us in the North America region. I look to inspire more people to volunteer there time cleaning up areas around there community to electing leaders that put our environment first over corporate interests.